07 avril 2012
The different week!!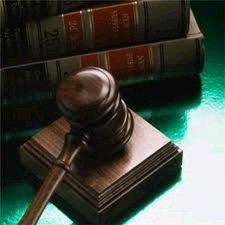 We began this week by the day at the magistrates' court in Montbéliard. We attended some trials, some men were accused of strealing in a house. That day was a little bit boring because the trials were long and difficult to listen to and understand. But it was also interesting because we didn't think it took so little time to judge the robber.
On Wednesday April 3rd, we had class as usual.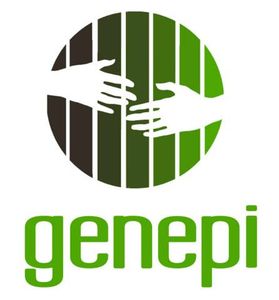 But the day after, it was on Thursday, three girls of an association which is called GENEPI came to our school. They taught us lots of things on this association!! And we asked questions and they answered them!! This association helps the prisoners to come back into normal life. They help them to find a job, an apartment and pass exams. It was very instructive.
On Friday we went tree top climbing with two P.E teachers. That day was quite cool. We went up the trees! It was very impessive because it was very difficult! There were yellow, blue, red, green, brown and black trails. Later, we played football and ultimate with Mr. Delpech.
Written by Daouda & Nicolas
The differences between our country and England
Do you prefer France or the United Kingdon ?
When we left England we were able to notice that there are a few differences. The English drive on the left. They have a Constitutional Monarchy. The money is not the same : it's the Pound .At noon they eat mainly sandwiches. They have one hour gap with France . The architecture is very different because the former and the modern styles are mixed. The measurements are different from ours . We had to calculate the distances by bus because one point six kilometre is a mile .
itravelcities.net


londoncabs.co.uk
When we went to London on Wednesday April 4th.We were lucky to see the Changing of the Guard in front of Buckingham Palace . When we went shopping we were able to pay with the English money and we drove on the left as the English did .
They are lots of differences between France and England but there are only 50 kilometres or 31,1 miles that separate us from Great Britain,
Written by Solenne and Ilona
Differences between England and France.
Are there any?
There are some differences as we drove on the left in England whereas in France we drive on the right side of the road.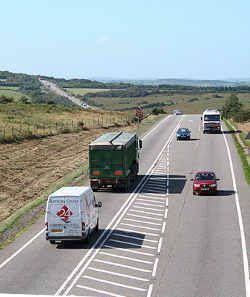 In England there are more monuments than in France such as "Big Ben ", "the Houses of Parliament".
The food is very different, there are lot of chips, and at breakfast, it was insipid because there were lots of salty ingredients such as baked beans, bacon, eggs, mushrooms, tomatoes and so on… but in France there are sweeter ones, it's better.
There is one hour earlier than in France.

In England there is a Queen whereas in France there is a President.
In England there is a constitutional Monarchy whereas in France it is a Republic.
In England, the money is the pound and the penny (or pence) whereas in France there is the euro.
Some English measurements are the yard or the mile whereas in France there are metres. (A mile is 1.6 km).
Finally, there are lot of differences between England and France but it's worth visiting. We feel like going back there again.
Written by Maxime and Edgar.
ENGLISH FOOD
Have you already tasted British cooking?
1°Breakfast
English food is very different from the French one because for breakfast we ate lots of things, for example: We had some bacon, eggs and salted butter, and we ate and drank some food which was like at home: cereal, nutella and coffee.
2°Lunch
During 4 days, at midday we ate sandwiches with ham and butter with whole meal bread or white bread in the packed lunch and salted vinegar chips.
3.Dinner
At last, on Monday we ate baked beans with ketchup and sausages or hamburgers.
On Tuesday we had some green peas, nuggets with potatoes or spaghetti bolognaise.
On Wednesday they gave us some pizza with chips. On Thursday we ate baked beans again or chicken with pasta.
And on Friday, on the ferry we tasted fish and chips or chicken with chips, an ice-cream and a drink.
So we love a lot all the food we ate there.
Written by Rémi and Aurélien
Shopping in England
It's the dream of lots of people.
Is it yours ?
Everyday from Monday, April 1st to Friday, April 5th 2012 , we visited different cities in England.
The first day, on April 1st, in the morning we went to Canterbury and we were allowed to do some shopping for two hours and a half in the streets of Canterbury where we did what we wanted to. In front of the Cathedral there were lots of gift shops but in the High Street there were many other stores such as food or clothes ones.
The second day, on April 2nd, we went to a hop farm. We didn't do much shopping that day but at the exit of the hop farm there was a little souvenir shop where we could buy some little presents for our families.
The third day, on April 3rd, we went to London, the capital of England. We didn't do much shopping that day too but in the afternoon we had thirty minutes to visit Covent Garden. It's a district of London where there are lots of shops and a big covered square which used to be the old flower market of London.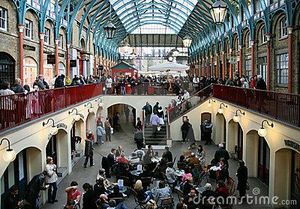 The fourth day on April 4th, we went to Oxford, the best city for shopping. From ten to three p.m to ten to five p.m, we were allowed to do the shopping in the High Street. It was so amazing !
The fifth day on April 5th, we drove to Brighton, where there were the sea and the Pier amusement park. All the day, we were free. We could buy food at Sainsbury's. It was the last day of our journey.
In all the shops, there were loads of gifts with the English flag on them and the Queen of course, because it's her Diamand Jubilee.
This trip was so great and nice !
Written by Ilona and Cassandre
Image Source : http://www.aroundcanterbury.co.uk
djibnet.com
it.dreamstime.com
aerialarts.com